10 Fun Pizza Facts
The biggest game of the year is upon us, which means it's time to talk about everyone's game day favorite, PIZZA! Those have argued that pizza deserves its own section on the food pyramid, and considering Americans eat approximately 100 acres of pizza each day, who could disagree? While pizza makes a regular appearance in Americans' diets, it didn't start out in the U.S.A. That's not to say we can pinpoint the exact origin of pizza, but there is a belief that pizza actually had it's beginnings with the Greeks before coming known as an Italian classic.

Coming from the Greek word pēktos, meaning solid or clotted, pizza started out as a simple flatbread with oils, herbs, and spices. These days we can't even imagine pizza without thick toppings on top of that identifiable red sauce. It was not until the 18th century that tomatoes made their first appearance on pizza - they weren't discovered at the time pizza came to be. The arrival of tomatoes to the New World played a big part in the popularity of pizza today by creating that signature first layer.

Gaining significant recognition in the 1950s, celebrities of the time were seen enjoying pizza, shooting the cheesy dish to stardom and also in to the frozen food sections of grocery stores in America. New toppings became available as pizza became more convenient. Today, some say that you need to keep it classic with our thin crust pepperoni - and others just have to have our Asiago Chicken Pizza. Pickleman's has gathered 10 quick pizza facts to gear you up for the big game regardless of your preference!
Top 10 Fun Pizza Facts
1. Americans eat approximately 100 acres of pizza each day, or 350 slices per second.

2. 36% of all pizza orders want their pizza topped with pepperoni.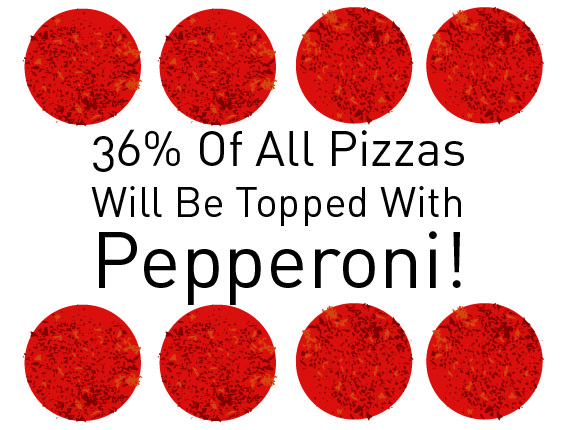 3. 94% of Americans eat pizza regularly.

4. Over 5 billion pizzas are sold worldwide each year.

5. More pizza is consumed during the week of The Big Game than any other time of the year.

6. October has been celebrated as National Pizza month since 1987.

7. 58% of Americans order pizza on the Sunday of The Big Game, the highest selling day for pizza.

8. Thin crust pizza is the most popular form of crust worldwide.

9. Women are more likely to order vegetarian options as opposed to men.

10. Saturday is the most popular night for eating pizza.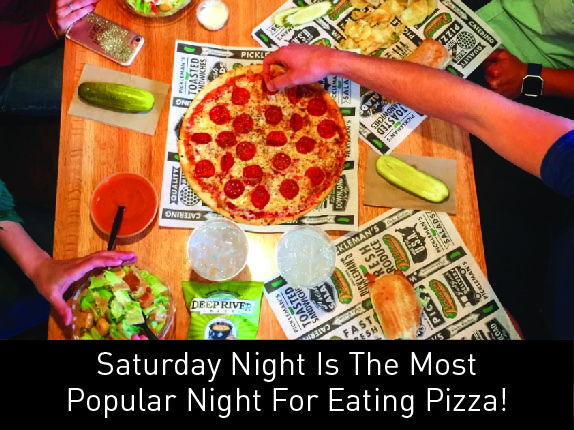 So while you're putting on your favorite jersey, don't forget to place your pizza order with Pickleman's!
Buy One Pizza Get One 20% Off
Online Only Jan 30th - Feb 5th 2017
Coupon Code: GAMETIME
Thank you to the following sources for helping to gather all these fun facts!
http://factslegend.org/20-facts-pizza/
http://www.pizzafacts.net/pizza-history/history-of-pizza/
http://pizza.com/fun-facts